Log and Track
Keep track of your test results in the way that's easiest for you — manually, using a written logbook, or electronically.
On Call® Care Alliance
Add your data to the mobile app using the On Call® Express Mobile meter. You can also add data to the web portal using a USB data cable either in the doctor's office or from home.
Care Alliance makes it simple to maintain clear communication on diabetes management.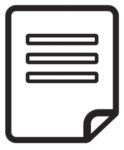 Free PDF download
If you prefer to log your results manually, you can download and print our logbook to use whenever you need.