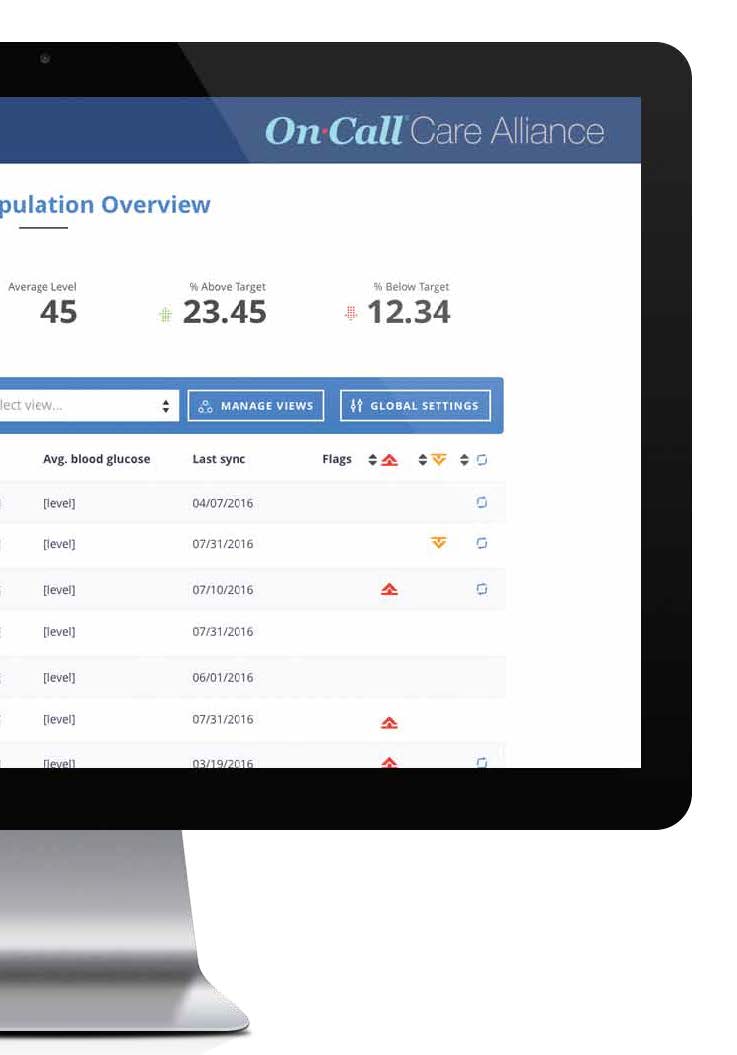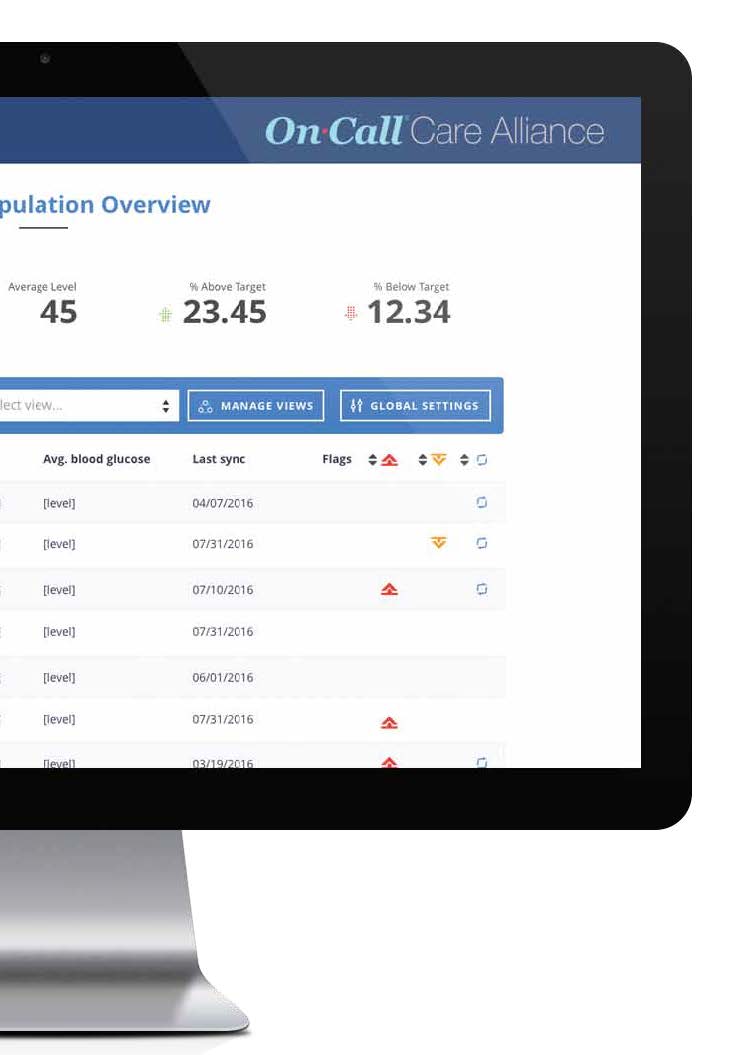 Real-time connection to diabetes patients at your fingertips
You can securely and easily add your data to the mobile app using the On Call® Bluetooth Adapter or a Bluetooth® equipped On Call® Express Mobile meter. Or if you prefer, you can add data to the web portal using a USB data cable either in the doctor's office or from home.
Care Alliance makes it simple to maintain clear communication on diabetes management.
Download the On Call® Care Alliance app for FREE!



Stay on Track
Patients can track glucose levels against the target goals set by a physician.

Identify Trends
Average day report and trend charts allow you to identify peak times and significant events. 

Share your Data
Patients may choose to add members to their support team including family, friends, or physicians.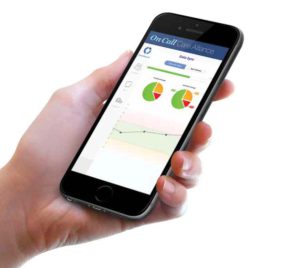 Start Tracking Simply and Securely
All data is stored securely on a HIPAA-compliant server
Patient glucose data can be added in-office or from home
Compatible with select On Call Blood Glucose Meters
Web portal available on PC and mobile app available for Android and iOS